Acoustic Vision is a firm believer in utilizing design tools to properly document and design every project we take on. This allows us to have a road map of how the system was designed and installed. In addition, engineering allows us to accurately propose a system for our clients which in turn keep the project on budget.

Perhaps the biggest advantage is it allows us to pre-build, program and test every system before final installation. This not only saves money on labor, but ensures you have a system that works the first time you use it. So, when choosing an integrator, ask them for design documentation examples. You will be surprised how many integrators don't offer these services.
Design Services Include: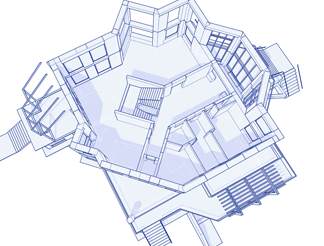 3D Modeling & Layout:
Let Acoustic Vision help bring your vision to life with 3D CAD layouts. The design staff at Acoustic Vision can take your vision and give you an idea of what the final layout will look like. The creative designers on staff can also help you create your perfect theater room or entertainment space.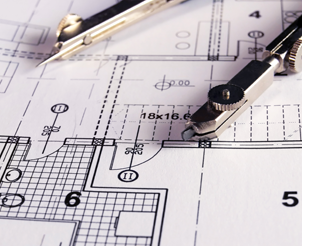 Elevation Drawings:
Elevation drawings are used extensively when we are designing systems where products need to be integrated into the project and require adjustments in construction. Examples include creating CAD layouts of construction requirements for recessing a Seura Mirror television into the wall or providing dimensions for the cabinet maker where equipment will be located. Elevation drawings are also used extensively in proper theater design. Designing a room that can accurately reproduce audio & video that the director intended requires extensive planning & design. Mathematical formulas are used to provide the proper room specifications for:
• Optimal room size
• Speaker Locations
• Projector & Screen selection & position
• Acoustic Treatment & Sound Isolation
• Seating Location
• Electrical Locations
• Specifying proper equipment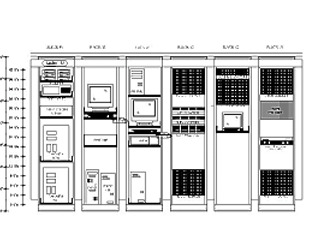 Rack Elevation:
For larger projects many times we recommend and sometimes require the use of an equipment rack. Equipment racks can be freestanding and can be remotely placed in closet or mechanical room. They can also be built to slide into a custom cabinet. When designing the layout of these racks, we perform a rack elevation. Rack elevation drawings allow us to:
• Perform thermal management calculations.
• Determine electrical requirements of equipment
• Design optimal layout of equipment and ensure it all fits within the space.
• Allows our techs to test all equipment before its delivered
• Allows our programmers to program and test before product is delivered.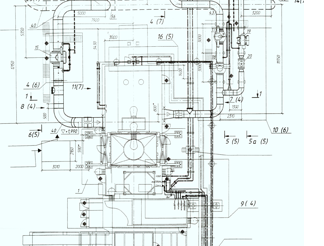 Plan View Drawings:
Plan view drawings are used when designing locations where technology needs to be placed throughout the home or business. It also gives our techs a roadmap of what wiring needs to be pulled to each location.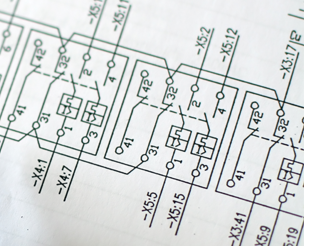 Wiring Schematics:
The wiring schematic is one of the most important documents we create. This document is used to show how the system is hooked up throughout the home or business. This also allows our technicians to perform rack build (if needed), pre-program and know how all other sub-systems are integrated into the system.